chance3d won 11 awards at the 2019 Hyundai Advertising Awards
---
Not long ago, the results of the 2019 Modern Advertising Awards were announced. chance3d became the winner of this year's Modern Advertising Awards. He stood out from nearly 2,000 works and won 4 silvers and 7 bronzes in one fell swoop.

The Modern Advertising Awards (MAD Awards) is a national advertising awards event focusing on Internet advertising. Since its inception, the Interactive Creative Award and Media Marketing Award have gained excellent reputation in the industry due to their high standards, high quality, professional, dedicated, and transparent operation methods. They are the most important in the fields of Internet advertising, digital advertising, and interactive advertising. One of the most gold-rich awards. chance3d has repeatedly achieved good results, once again proving chance3d comprehensive strength in the CG special effects advertising industry.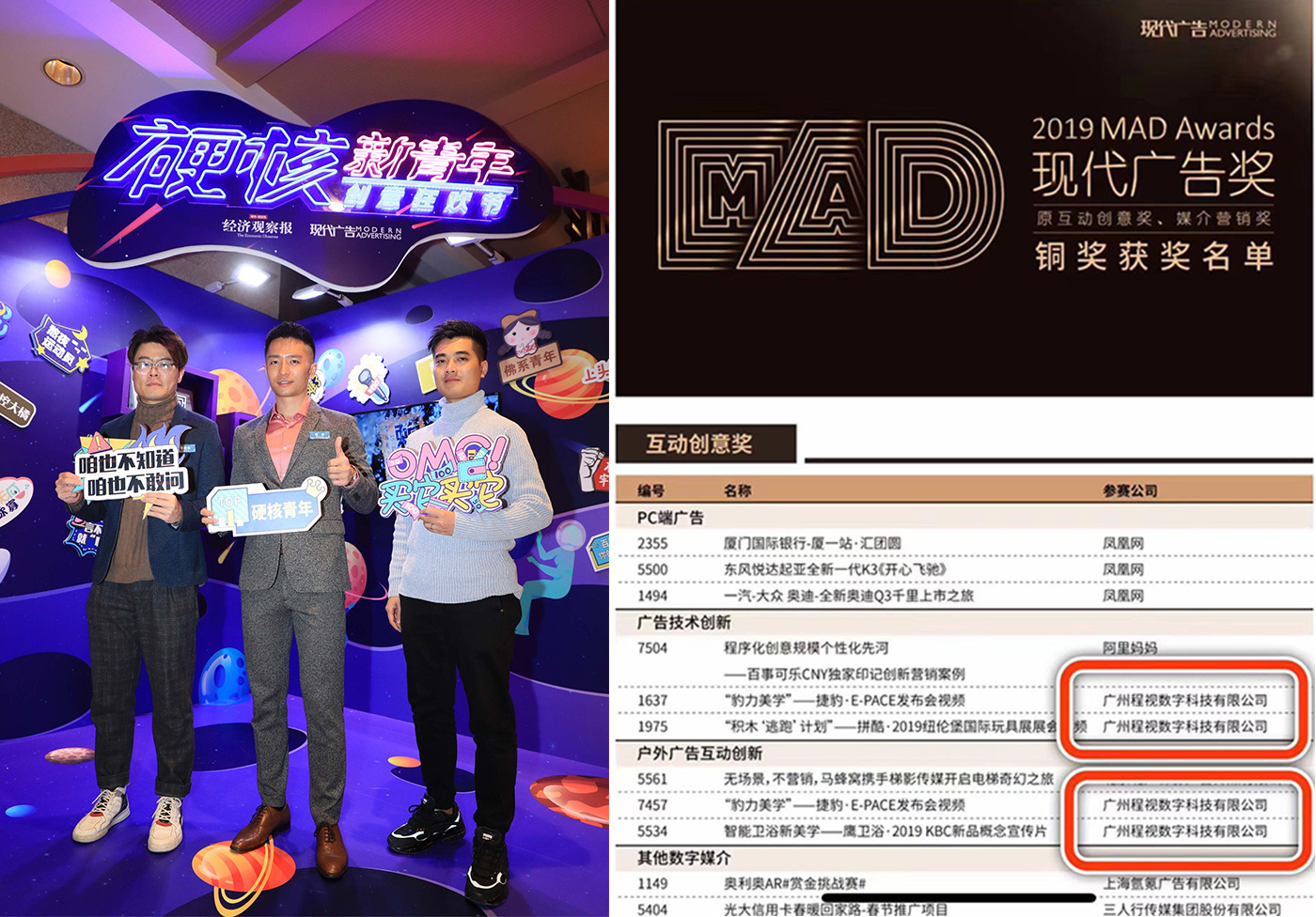 As a practitioner of cultural and creative industry innovation, chance3d will continue to increase investment in advanced technology and diversified professional knowledge, and gradually develop into a cultural and creative enterprise with "Internet + visual marketing" and a leading knowledge innovation in the CG industry enterprise.
---